Designations and Certifications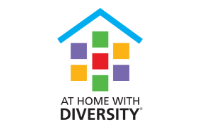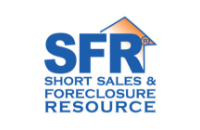 Agent Bio
Become Acquainted with Jennifer Patterson:
Broker Associate
Jennifer Patterson is a Colorado native who has served many years as a volunteer in her community. Jennifer's love of the Denver area corresponds well with her work as an Associate Broker with Spencer Realty, LLC. Driven by a strong desire to help others achieve the dream of home ownership, she takes pride in providing the best client service possible.
As an Associate Broker and REALTOR®, she is aggressively working to attain her GRI designation, which shows her commitment to providing a high level of professional services, as well as continuing to secure a strong educational foundation. This relates to the guidance and quality of service desired by her clients. She also currently holds two Certifications: At Home With Diversity & Short Sales and Foreclosure Resource.
Jennifer's passion for the field of Real Estate goes back to the year 2000, where she has spent significant time working to help others become first time home buyers and guiding clients through the foreclosure process. She continues to specialize in assisting first time home buyers, those going through the divorce process as well as clients in other stages of the home buying or selling process.
Throughout her 30-year career, Jennifer has built a solid background in Customer Relations, gaining experience in the fields of Banking, Hospitality, and Real Estate. That combined with her personal life experience, and being a homeowner herself, make Jennifer your go-to REALTOR® when you need someone trustworthy, loyal, and caring.
What would your perfect room look like?
"My perfect room would have a plush chaise lounge, a color palette that resembles the earth, sky and sea, a bouquet of sunflowers close by, and bathed with lots of natural light."
What would be the most amazing adventure to go on?
"My most amazing adventure would be to spend a few months camping out in and exploring Sequoia National Forest. A few days is never enough. I love those trees!"
What's your favorite place to eat in Colorado and why?
"My favorite place to eat in Colorado is at home. I love to challenge myself to come up with dishes my husband loves. Otherwise, my fast food indulgence is Chick-Fil-A because it is always their pleasure to serve."
What would be your first question after waking up from being cryogenically frozen for 100 years?
"My first question after waking up from being cryogenically frozen for 100 years would be;
Where's my family?'
Listings